Travel Guide provides a convenient one-stop information guide on bus and train services.
Bus Services 188R, 401, 926, 963R, CT8, CT18, 1N, 2N, 3N, 4N, 5N, 6N, NR1, NR2, NR3, NR5, NR6 and NR8 are suspended until further notice.
MRT/LRT Journey Information
For MRT / LRT fares and travel times, please select the relevant boarding and alighting stations.
* Click on the image below to view larger System Map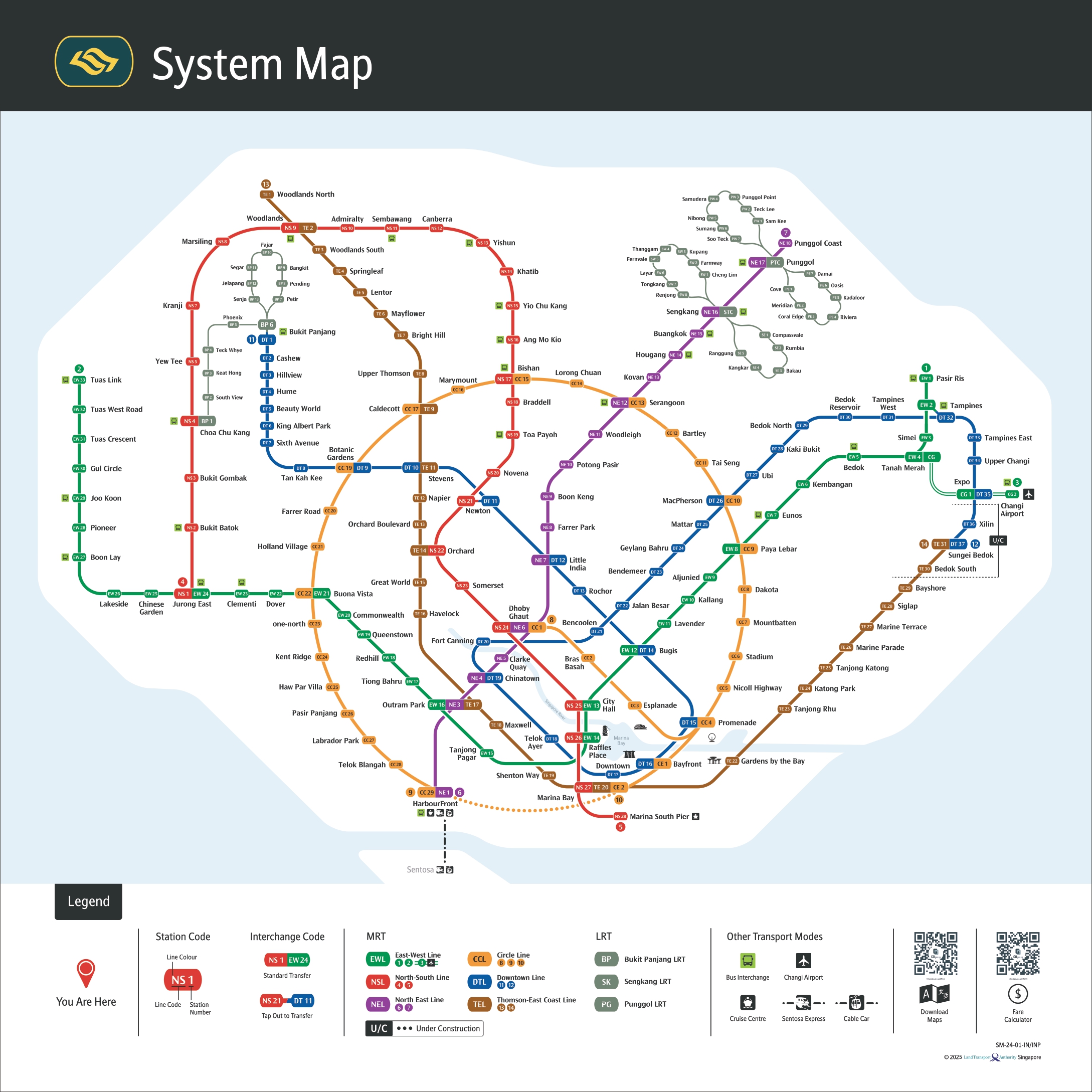 First and last train times: